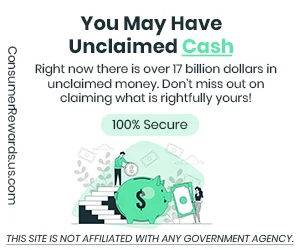 Find out if you have Unclaimed Cash! – Offer Finished
Right now, there is over 17 billion dollars in unclaimed money. Don't miss out on claiming what is rightfully yours!
Notes: Check your email after registration, to confirm. See Details. Possibly Participation and Purchases Required
Sorry! This offer finished.
Please use the search bar for similar offers
This statement clarifies that Ofree.net is not directly affiliated with the manufacturers, brands, companies, or retailers of the listed products and does not claim ownership of their trademarks, logos, marketing materials, or products. It's a clear declaration of independence from these entities and helps establish transparency.