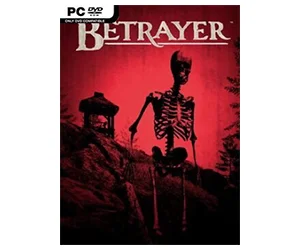 Free Betrayer PC Game
Claim a free copy of the "Betrayer" game by signing up on the GOG website, and dive into an immersive and haunting first-person action-adventure set in a mysterious 17th-century colonial Virginia. "Betrayer" offers a unique black-and-white visual style, an eerie atmosphere, and thrilling gameplay as you uncover the secrets of an abandoned New World colony and confront otherworldly threats.
This statement clarifies that Ofree.net is not directly affiliated with the manufacturers, brands, companies, or retailers of the listed products and does not claim ownership of their trademarks, logos, marketing materials, or products. It's a clear declaration of independence from these entities and helps establish transparency.