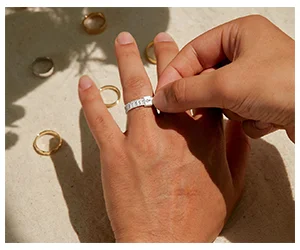 Free Holden Ring Sizer
Order a free ring size kit from Holden's and receive a set of measurement tools to ensure the perfect fit for your next ring purchase, making sure you're ready to flaunt your jewelry with confidence. HiHolden's ring size kit provides an easy and accurate way to determine your ring size, ensuring that your rings fit comfortably and securely, and allowing you to enjoy your jewelry without any worries.
This statement clarifies that Ofree.net is not directly affiliated with the manufacturers, brands, companies, or retailers of the listed products and does not claim ownership of their trademarks, logos, marketing materials, or products. It's a clear declaration of independence from these entities and helps establish transparency.