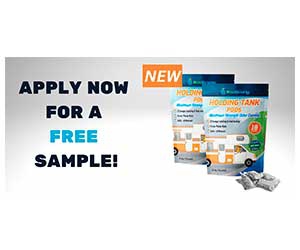 Free Holding Tank Pods From EcoStrong
These tank pods combine all the best features found in today's cutting-edge odor-eliminating technologies with billions of enzyme-producing bacteria. Scroll down the page, apply, and receive free holding tank pods from EcoStrong.
This statement clarifies that Ofree.net is not directly affiliated with the manufacturers, brands, companies, or retailers of the listed products and does not claim ownership of their trademarks, logos, marketing materials, or products. It's a clear declaration of independence from these entities and helps establish transparency.