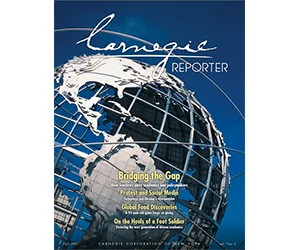 Free Carnegie Reporter Magazine
Carnegie Reporter is a must-read publication for those who seek to stay informed about international affairs, policy, and global trends. Subscribe to Carnegie Reporter for free on their website and receive their informative and thought-provoking quarterly magazine that covers a wide range of global issues, featuring in-depth analysis, expert insights, and thought leadership on topics that shape our world.
This statement clarifies that Ofree.net is not directly affiliated with the manufacturers, brands, companies, or retailers of the listed products and does not claim ownership of their trademarks, logos, marketing materials, or products. It's a clear declaration of independence from these entities and helps establish transparency.