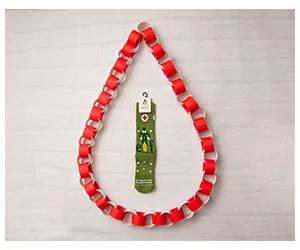 Free Pair of Elf + Red Cross Socks
Share your generous spirit with patients in need this holiday season and in return, get a pair of officially licensed Elf and Red Cross socks! Get yours when you come to give blood, platelets, or plasma Nov. 10-30, 2023, while they last, then kick back and celebrate the 20th Anniversary of the film Elf!
This statement clarifies that Ofree.net is not directly affiliated with the manufacturers, brands, companies, or retailers of the listed products and does not claim ownership of their trademarks, logos, marketing materials, or products. It's a clear declaration of independence from these entities and helps establish transparency.