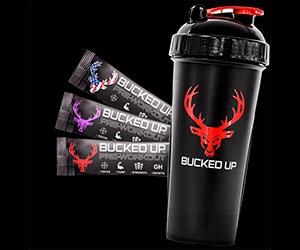 Free Shaker + Workout Supplements Samples
This caffeine-free pre-workout packs a combo punch many wouldn't think possible: pump, endurance, mental focus, hydration, and energy. Just fill in the form to get a free shaker + workout supplements (just pay for shipping).
This statement clarifies that Ofree.net is not directly affiliated with the manufacturers, brands, companies, or retailers of the listed products and does not claim ownership of their trademarks, logos, marketing materials, or products. It's a clear declaration of independence from these entities and helps establish transparency.