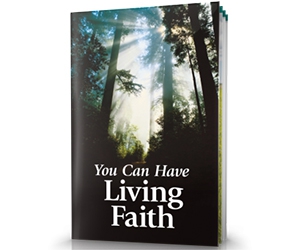 Free "You Can Have Living Faith" Bible Study Aid Booklet
Follow the link, click to the "Request free copy" button and get a free "You Can Have Living Faith" bible study aid booklet. Grow in Christian faith with this free booklet and build your relationship with God.
This statement clarifies that Ofree.net is not directly affiliated with the manufacturers, brands, companies, or retailers of the listed products and does not claim ownership of their trademarks, logos, marketing materials, or products. It's a clear declaration of independence from these entities and helps establish transparency.