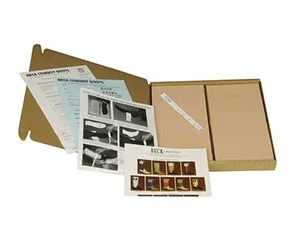 Free Beck Cowboy Boots Sizer Kit
Add one Beck Cowboy Boots Sizer Kit to your cart and proceed to checkout to get it for free! The fit kit includes impression foam for you to step in, as well as color samples and order forms for custom boots.
This statement clarifies that Ofree.net is not directly affiliated with the manufacturers, brands, companies, or retailers of the listed products and does not claim ownership of their trademarks, logos, marketing materials, or products. It's a clear declaration of independence from these entities and helps establish transparency.