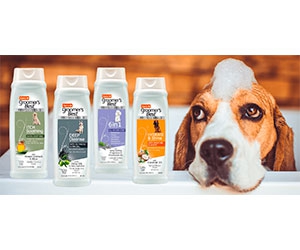 Free Hartz Groomer's Best Professionals Dog Shampoos
This gentle formula provides a long-lasting lavender and mint scent to keep your dog smelling fresh, and includes Provitamin B5, which helps moisturize and strengthen the coat. Simply fill in the form to receive a free Hartz Groomer's best professionals dog shampoo.
This statement clarifies that Ofree.net is not directly affiliated with the manufacturers, brands, companies, or retailers of the listed products and does not claim ownership of their trademarks, logos, marketing materials, or products. It's a clear declaration of independence from these entities and helps establish transparency.