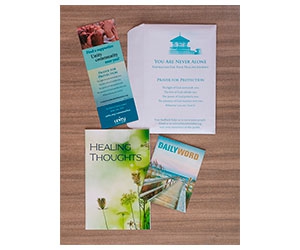 Free Outreach Spiritual Support Package From Unity
Add one Outreach Spiritual support package to your cart and proceed to checkout to get it for free - (shipping is free). Each packet includes the Healing Thoughts booklet, Timeless Daily Word magazine, and Silent Unity 24/7 prayer and resource card.
This statement clarifies that Ofree.net is not directly affiliated with the manufacturers, brands, companies, or retailers of the listed products and does not claim ownership of their trademarks, logos, marketing materials, or products. It's a clear declaration of independence from these entities and helps establish transparency.